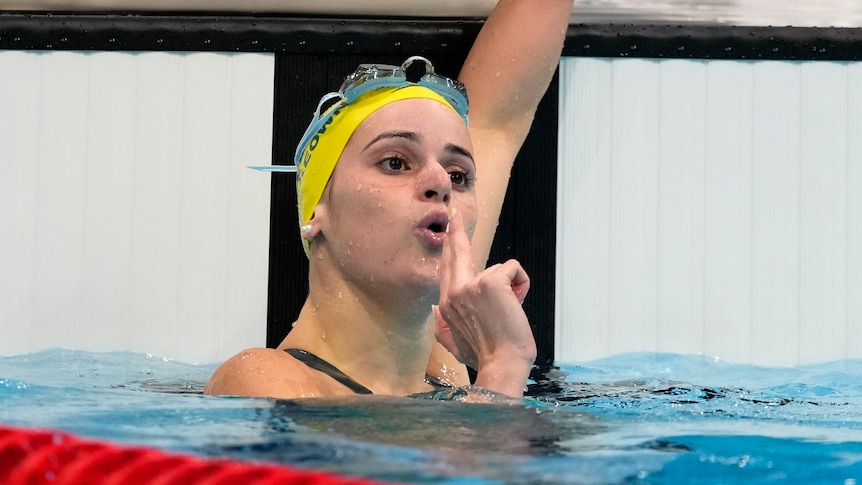 The Tokyo Olympics draw to a close as we relive our favorite moments
My top five
Hi everyone, I'm just settling in to bring you the Tokyo 2020 Closing Ceremony live – but I just got invited to throw in my top five moments in our newest Olympic Games blog, so here they are. I know I'm late for the party and most of them have already been said but:
5. The Tom Daley knit. Was it a moment of sporting glory? No. Was he an absolute sports legend who makes no apologies for the best way he prepares to perform at his best in competition and says a capital F to stereotypes of old-school male athletes? Damn yeah. This is another one where I'm sure people have written about it a lot more eloquently than I have but it's so good to see anything other than the macho sportsman attitude that we see a lot here in Australia (cough football cough) and seeing her cozy little medal and the iconic Olympics sweater could warm even the coldest hearts. Speaking of warm hearts, watch this clip of Tom's son and husband Dustin cheering on dad from home:
4. The share of medals in the men's high jump. Athletes are competitive by nature. We know that. Most of their life is spent being the best and that's great. But seeing the pure happiness on the face of Italian Gianmarco Tameri when he realized he would share gold medal glory with his competitor (and mate) Mutaz Essa Barshim was so precious. Sport is meant to be fun, it's meant to bring people together, it's meant to make people happy – and that moment was a perfect three out of three.
3. Poppy Olsen leads the charge in love. There's been a lot of talk about the sportsmanship and the incredible support we've seen from the female skaters, and I might be biased, but I really think our Aussie has led the charge by showing what a good competitor. When she and American Bryce Wettstein hoisted Japan's Misugu Okamoto onto their shoulders and the captain brought her back to his coaches after suffering a nasty fall in the final, it was another perfect reminder of how the sport brings people together.
2. The victories of Taliqua Clancy and Mariafe Artacho del Solar which put them in the game for the gold medal. Don't get me wrong the gold medal game was awesome and a silver medal is a fantastic result. But seeing them dig so deep in those quarter and semi-finals, especially the quarter-final against Canada which was played in three sets, their Australian attitude of never saying die simply shone. Bonus points for the Taliqua Aboriginal flag nail art, I love to see it.
1. The return of Simone Biles. I don't think I have hidden that I am a huge Simone fan, and although she is not an Australian she is a strong woman and an awesome role model that I think is important for Aussie girls to see. My heart broke for her when she pulled out after the preliminaries, and as soon as she pulled out of that first apparatus final, I thought she was completely done. But seeing her come back so calm and win bronze on the beam, knowing full well the whole world was watching (and as angry as it made me feel, I knew there were people out there waiting for her to make a mistake) made me so proud of her and all those who struggle with their own mental health issues every day, but who continue to do so. Plus, her reaction to Sunisa Lee's all-around win (a medal which, let's be honest, was meant to be Simone's from the start) made me cry a bit.
HONORABLE MENTION: Rohan Browning's sinking and majestic mule ahead of Yohan Blake (and everyone in this heat). The lockdown was lifted about an hour and a half ago here in Brisbane, and as we speak my boyfriend and best friend are shaving their heads to create mules, Browning style. Sigh.